Risk of Fatal Crashes Involving Teens Higher after Memorial Day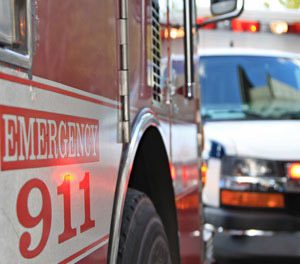 There's a sharp increase in fatal crashes involving teenagers and young adults after Memorial Day, according to a study by AAA.
For the 100 days following the holiday, an average of 10 people per day across the United States are likely to die in collisions that involve a teenage driver, the report said.
The data compiled by AAA Foundation for Traffic Safety stated that 1,050 people died nationwide in crashes with teenagers in 2016.
Indeed, that's at increase of 14 percent compared to other times of the year. It's during summer break that teens will hit the road more often and travel farther distances.
AAA refers to this period as the "100 deadliest days." The facts do not support the idea that underage drinking is solely to blame, but rather a combination of factors such as distracted driving, driving to destinations farther from home or unfamiliar roads, inexperience and younger passengers in the vehicles.
Statistics show that a teen driver traveling with only teen passengers in their vehicle, has a heightened risk of being in a fatal crash. The fatality rate for all people increases to 51 percent compared to when older passengers over 35 are in the vehicle with a teen driver and the risk is 8 percent, said Diana Imondi, traffic safety programs manager at AAA Northeast.
"We know that when teens are joyriding as opposed to driving with a specific destination and time in mind, there is a heightened risk," Imondi said.
Other factors that may contribute to a teen driver's risk of being in a fatal crash are speed and nighttime driving. Roughly 29 percent or one third of all motor vehicle deaths involving teen drivers were speed-related in 2016 and 36 percent of all motor vehicle fatalities involving teen drivers were between 9 p.m. and 5 a.m., the National Highway Traffic Administration reports.
As school lets out for summer, AAA stresses the importance of preparing and educating inexperienced teen drivers for some of the most dangerous driving days of the year.
Parents should speak with their young drivers and follow strict guidelines for acceptable practices that will minimize their risk of a crash.
---
Latest posts by James Johnson
(see all)