Big Rig, Car in Crash at Los Banos Highway 59 at Gerard Ave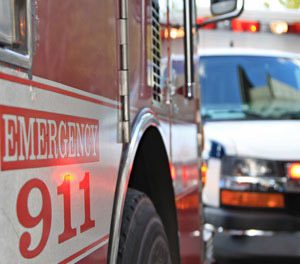 MERCED, Calif. (April 12, 2019) — Candelaria Hernandez, 45, of Merced, was hospitalized after her car and a semi-tractor trailer truck collided Thursday night at Highway 59 and Gerard Avenue.
The crash was reported to the California Highway Patrol about 5:55 p.m. Hernandez was the driver of a white 2006 Nissan Altima that was eastbound on Gerard Avenue. She stopped at a stop sign, but then proceeded to enter the intersection and was struck broadside by the big rig truck. The Nissan had major left-side damage and its driver pinned inside the vehicle.
Paramedics and firefighters responded to the scene to extricate Hernandez who was transported to a hospital unconscious. The driver of the 2013 Peterbilt tractor-trailer truck, identified as Jushawn Davis, 45, of Gilroy, had been traveling southbound on the highway when the crash occurred.
A PG&E power pole was struck during the crash, but did not appear damaged.
The crash remains under investigation by the CHP to determine liability.
---
Johnson Attorneys Group does not represent any of the parties mentioned above, nor is it our intent to represent any of the parties. If you would like to contribute to this story, please contact us.
James Johnson is passionate about educating the public about the myriad of individuals who are not following the rules of the road.His hope is to bring public awareness in order to change the laws to better protect our communities.
Latest posts by James Johnson (see all)