Woman Killed in Pedestrian Accident on Highway 99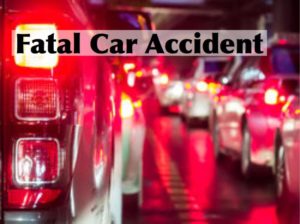 MERCED COUNTY, Calif. (August 5, 2020) — Charlene Webb was struck and killed Wednesday morning while running across Highway 99 in Merced County.
The California Highway Patrol reported a driver in a Toyota hit the woman about 12:30 a.m. in the northbound lanes of Highway 99 between Sultana Drive and Westside Boulevard.
The Toyota's driver pulled over and stopped after the crash. The driver reportedly moved the woman off the highway and onto the highway median as they waited for police and paramedics to arrive.
Unfortunately, the woman suffered major injuries and died at the scene.
Detectives investigating the crash noted that before the collision, the pedestrian was traveling in a car with a man southbound on Highway 99. She reportedly got out of the vehicle when it stopped at the side of the road and ran out across the highway.
There were no arrests made after the crash.
---
Johnson Attorneys Group does not represent any of the parties mentioned above nor is it our intent to represent any of the parties. If you have legal questions or would like to contribute to this story, please contact us.
James Johnson is passionate about educating the public about the myriad of individuals who are not following the rules of the road.His hope is to bring public awareness in order to change the laws to better protect our communities.
Latest posts by James Johnson (see all)