Chase Ends in Possible Hit-and-Run Accident on 80 Freeway Near Willow Avenue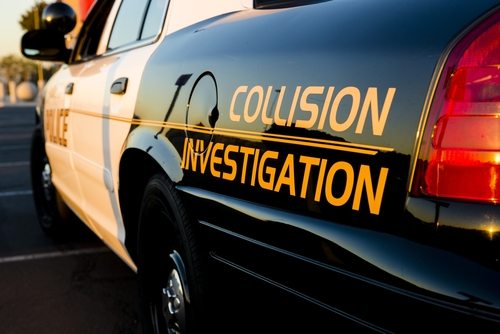 LOCATION: Hercules
DATE OF COLLISION: Monday, August 27th
September 2, 2018 – A high-speed chase involving a California Highway Patrol motorcycle officer ended in a traffic collision on the Interstate 80 Freeway, according to East Bay Times.
The accident happened on August 27, Monday.
As per the article, the incident started around 6 p.m. after the officer spotted a white Hyundai Sonata with paper plates going between 90 mph on westbound 80 Freeway near Willow Avenue exit. The officer then pursued the Hyundai, which initially began to slow down and appeared to be pulling over. But just before stopping, the Hyundai driver accelerated and drove back onto the interstate.
The officer again followed the Hyundai. In the middle of the chase, the suspect vehicle veered across all the lanes and drove onto the right shoulder of the interstate at Appian Way.
Multi-Vehicle Accident Monday in Hercules
The sudden maneuver reportedly cut-off a green Jeep Cherokee. The mishap forced the Jeep driver to lose control, and crash into the CHP motorcycle and two other vehicles.
The conditions of the multiple parties found at the accident scene have not been disclosed thus far.
Meanwhile, officials said the Hyundai got away.
Further investigation on the case is ongoing.
---
Auto Accident Lawyer
Based on this news report, it appears that the Hyundai driver will be held liable for the traffic collision that endangered the life of the CHP motorcycle officer, and several other people. Pending results of the investigation, the victim(s) may have the right to file a lawsuit against the at-fault party. Victims in similar cases are potentially be entitled to seek compensation for damages including hospital bills, future medical expenses, and pain and suffering.
If you, or your loved one, have been involved in a similar incident and you are seeking answers, contact our experienced auto accident lawyers as we are here to provide you with the advice and the guidance that you may need following a sudden traumatic accident. Call Johnson Attorneys Group today at 855-703-4186 for a free case consultation.
James Johnson is passionate about educating the public about the myriad of individuals who are not following the rules of the road. His hope is to bring public awareness in order to change the laws to better protect our communities.
Latest posts by J Johnson (see all)