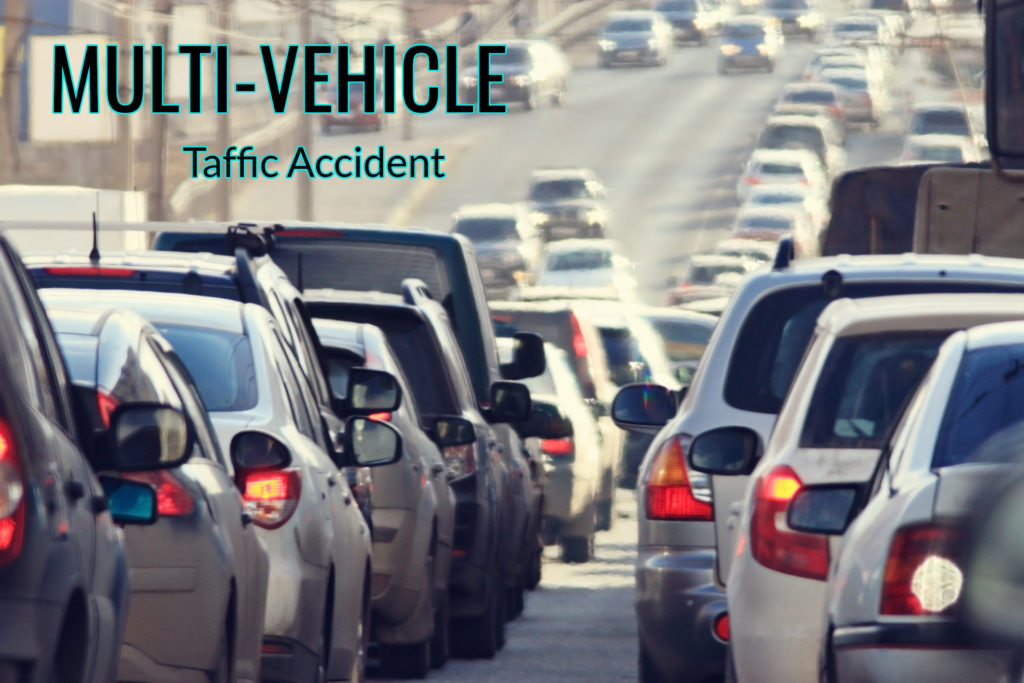 RIVERSIDE COUNTY, Calif. (March 6, 2023) — A multi-vehicle crash in Corona happened Monday morning on the Riverside 91 Freeway, just west of the I-15 Freeway.
The California Highway Patrol reported the crash involving six vehicles about 7:02 a.m. on March 6th.
Authorities received a report there was that a white service Ford F-250 Super Duty pickup truck that collided into the back of another motorist in a chain-reaction crash. The other vehicles involved were a gray Mercedes Benz E-300 and a white Audi A5. The collision occurred in the Nos. 1 and 2 lanes of the freeway. Additionally, there were three other vehicles involved in the collision including a white Tesla, a gray Chevrolet Equinox and a white Honda that were ahead of the other three vehicles in the No. 1 lane, police said. It's unknown if these are two separate crashes or one large one.
Fire officials sent paramedics to the freeway to help those injured in the multi-vehicle crash.
Meanwhile, tow trucks removed at least two of the damaged vehicles from the roadway.
Investigators are working to determine fault for the Corona crash on the 91 Freeway.
Riverside County Accident Statistics
The Riverside 91 Freeway or state Route 91 runs from east to west over several regions of the Greater Los Angeles community.
This freeway is a major source of some of the 1,495 injury and fatality collisions in Riverside County reported in 2020. This is down from 1,759 incidents the previous year, according to the latest statistics compiled by the Office of Traffic Safety. Furthermore, there were 247 cases that involved speed and 129 crashes had a driver who consumed alcohol. Also, police arrested 428 people on DUI charges during 2020, slightly down from 444 cases in 2019.
---
Johnson Attorneys Group does not represent any of the motorists involved in this collision. However, our law firm has been helping injured people in crashes such as the one above obtain justice for nearly two decades. If you or a loved one has been injured in a collision due to someone else's negligence, we want you to know we are here to help Please contact us at 1-800-235-6801 to request a free case review.
Source: CHP Incident: 00248


Latest posts by James Johnson
(see all)