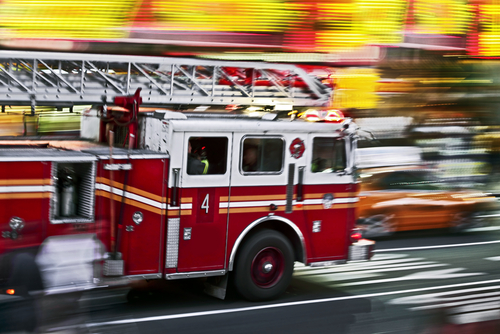 Deadly Car Accident on State Route 198
KINGS COUNTY, Calif (August 7, 2023) — A fatal crash happened Sunday morning on Highway 198 and 27th Avenue near Leemore Station in Kings County.
The two or three-vehicle crash occurred on State Route 198 around 11:35 a.m. on Sunday, August 6th, according to the California Highway Patrol. A woman in a black Honda Civic stopped and called 911 to report the collision.
CHP officers responded and located two motorists including a red pickup truck that overturned after colliding with a grey pickup truck and a third vehicle. One person initially became trapped inside the red pickup, but by the time police arrived, the woman had managed to exit her vehicle.
Fatal Crash Highway 198
However, the second vehicle went off the road into trees on the shoulder. There was debris scattered across the roadway from the vehicles.
Paramedics with the Fresno and Kings County fire departments responded to help the injured. There was a request from Kings County Fire for a SkyLife air ambulance helicopter, but officials were told it would take at least 14 minutes to arrive. At least one person was apparently airlifted to Community Regional Medical Center in unknown condition.
Also, there was at least one person who died after the crash. The identity will be released after family members are notified.
Finally, the case remains under investigation to determine fault.
---
Johnson Attorneys Group does not represent any of the parties mentioned above. Furthermore, Johnson Attorneys Group hopes this news information is timely and helpful. Additionally, if you would like to contribute any information, add a GoFundMe page or have legal questions, please call 1-(855) 703-4186 as soon as possible. Our personal injury law firm is a proud, longtime supporter of Mothers Against Drunk Driving (MADD).
SOURCE: CHP-F


— Aug 6 2023 11:52AM [34] [Rotation Request Comment] 1039 LEMOORE TOW , ENRT 924-8397
— Aug 6 2023 11:53AM [35] [Notification] [CHP]-PER KINGS CO FIRE, SKYLIFE HAS A 14MIN ETA [Shared]
— Aug 6 2023 11:53AM [36] [Rotation Request Comment] 1039 JC WEBB TOW , ENRT 924-1619
— Aug 6 2023 11:57AM [38] [Notification] [CHP]-KC FIRE REQ CHP FOR TRAFFIC CONTROL AT WB 198 AND 25TH AVE [Shared– Aug 6 2023 12:04PM [46] A68-010 KCSO DIVERTING OFF AT 26 TH AND WB LANES BLOCKED / START CT
— Aug 6 2023 12:06PM [48] A68-030 1022 BOTH 1185 AND START 2 EVID TOW
— Aug 6 2023 12:06PM [49] 1039 KCSO
— Aug 6 2023 12:08PM [52] [Rotation Request Comment] 1039 PRIME TOW FOR 2 EVID TOWS , ENRT 684-7796*
— Aug 6 2023 12:09PM [53] 1039 LEMOORE TO 1022 / BOT

Latest posts by James Johnson
(see all)