Fiery Crash on 91 Freeway in Fullerton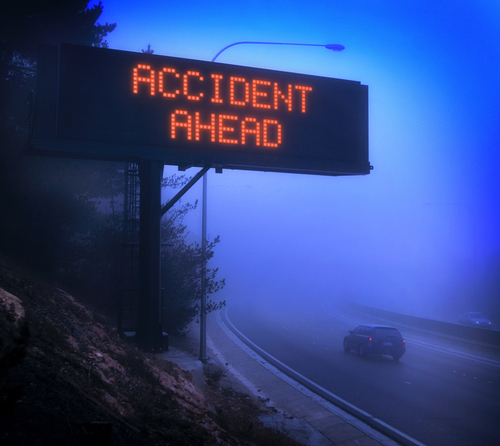 FULLERTON, Calif. (July 18, 2019) — A fiery, multi-vehicle crash involving a big rig truck was reported Thursday on the eastbound 91 Freeway in Orange County.
The crash took place about 6:06 a.m. between a gray Honda, a white Toyota Tundra pickup and a gray Ford Explorer SUV, just east of Brookhurst Street. The SUV was fully engulfed in flames after the collision The vehicles were blocking the HOV and No. 1 lanes of the freeway.  The California Highway Patrol report stated that the pickup truck rear-ended the SUV, causing it to burst into flames. Paramedics responded to help those who were injured in the crash, but there were no further details in the CHP report.
Police issued a SigAlert due to multiple lanes being blocked, but it was canceled about 6:48 a.m. after the vehicles were cleared from the roadway. The collision remains under investigation by the CHP to determine liability.
James Johnson is passionate about educating the public about the myriad of individuals who are not following the rules of the road.His hope is to bring public awareness in order to change the laws to better protect our communities.
Latest posts by James Johnson (see all)