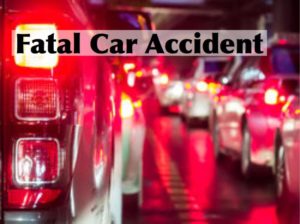 Mother, Daughter Critically Injured in Head-on Crash; Man is Killed
HESPERIA, Calif. (May 24, 2018) — Two drivers collided Wednesday night in a violent, head-on crash at Peach Avenue and Cherry Street in Hesperia, according to Victor Valley News.
The collision took place about 11:30 p.m. last night between a Honda and a Nissan. Police investigating the crash believe that the driver in the Honda was heading southbound on Peach Avenue and veered across the double yellow lines into opposing traffic where he struck the Nissan head-on.
The San Bernardino County Fire Department responded to the scene to help the three victims. A man who was driving the Honda was trapped in his vehicle and died at the scene. A mother and her juvenile daughter were critically injured and separately airlifted to Arrowhead Regional Medical Center.
Both vehicles were heavily mangled in the crash. The collision remains under investigation by the Hesperia Station Major Accident Investigation Team (MAIT).  It's unknown at this time whether or not alcohol or speed were factors.
Witnesses may contact Deputy Taylor Lamson or Sergeant Doug Hubbard from the Hesperia Sheriff's Station at (760) 947-1500.
San Bernardino County Accident Investigation
Police are investigating what caused this crash, and ultimately, who is responsible. Early indications are the driver of the Honda is at fault for crossing the double yellow lines and the path of the other driver. Sadly, he died of his injuries. A woman and her daughter, however, are fighting for their lives after suffering extensive injuries.
If a negligent driver or another entity is at fault for a collision resulting in injuries to you or a loved one, there may be grounds for a personal injury or wrongful death claim. While this is always a personal decision, for many the financial losses associated with a traffic accident are significant. The losses include time lost off work, medical and funeral expenses, loss of consortium and pain and suffering.
If you, or your loved one, have been hurt in a California traffic accident, we urge you to contact Johnson Attorneys Group today and speak with one of our experienced personal injury lawyers to help you. We will bring our expertise to your case and guide you every step of the way. Give our office a call at 855-703-4186 for a free consultation.
Johnson Attorneys Group is a proud, long-time supporter of Mothers Against Drunk Driving (MADD). 

James Johnson is passionate about educating the public about the myriad of individuals who are not following the rules of the road.His hope is to bring public awareness in order to change the laws to better protect our communities.
Latest posts by James Johnson (see all)