Safely Jaywalking No Longer a Crime; Dangerous Crossings Still Get a Fine
Pedestrians will soon be permitted to cross the road outside of a marked crosswalk or intersection without fearing they will get a ticket.
Under a new law signed this month by California Gov. Gavin Newsom, police will be prohibited from issuing a ticket to jaywalkers, unless there is an immediate danger of a collision.
However, make no mistake, jaywalkers may still have to fear for their lives as motorists typically don't anticipate pedestrians crossing mid-block.
Indeed, pedestrian deaths reached its highest level in four decades in 2021 across the United States. Roughly 7,485 people died or an average of 20 deaths in every day in our country, according to a recent report by the Governors Highway Safety Association (GHSA). Also, the report states that between 2010 and 2020, pedestrian deaths grew 54%, compared to other types of fatalities that were up just 13%.
The state of California tops the list with the most pedestrian fatalities at 958 deaths recorded, but it was actually a 6 percent decrease from 2020 when there were 1,026 pedestrian deaths statewide.
 Freedom to Walk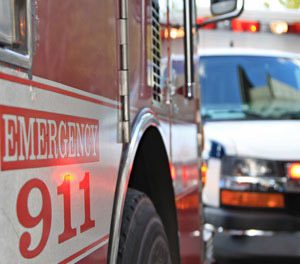 The new "Freedom to Walk" bill written by Assemblyman Phil Ting (D-San Francisco) will become law on Jan. 1, 2023.
Pedestrians will be able to legally cross roadways outside of marked crosswalks without worrying about getting ticketed for jaywalking.  Proponents of the new law argue that these jaywalking laws have disproportionately affected low-income people who often can't pay the citations.
Indeed, under the current California Vehicle Code 21955, police officers may ticket a person crossing the road outside a designated crosswalk with a fine as high as $250. The cost of the ticket can grow quickly as additional violations are added. Also, those behind the push to change the law argue that a jaywalking fine is higher than most parking tickets.
Additionally, proponents of the new law say police officers use the current jaywalking laws as an excuse to stop and harass minorities, especially in poor areas where walking is more frequent.
Gov. Newsom hopes the new law will address the "unequal enforcement of jaywalking laws and the use of minor offenses like it as a pretext to stop people of color."
Police and Jaywalking
Chinedu Okobi died four years ago after he was repeatedly hit with a taser gun by San Mateo County sheriff's deputies. They were trying to arrest him for jaywalking in Millbrae. Additionally, Kurt Reinhold died in 2020 when an Orange County sheriff's deputy shot and killed him after stopping him for allegedly jaywalking in San Clemente. The two men were both Black and there were no charges filed against the deputies.
Furthermore, Rapper Tupac Shakur sued the Oakland Police Department following a 1991 jaywalking arrest where he was reportedly thrown to the ground at 17th and Broadway in Oakland.
The new law is geared towards ending unnecessary arrests. However, it's advisable that pedestrians use caution when crossing outside of any marked crosswalks or intersections. Pedestrians are still vulnerable at all times even if they have the right-of-way.
---
Attorney James Johnson has been helping injured Californians obtain justice since 2006.  Johnson Attorneys Group hopes this information is timely and helpful. However, if you would like to contribute any information or have legal questions, please contact us as soon as possible. Our law firm is a proud, longtime supporter of Mothers Against Drunk Driving (MADD).
SOURCES: Los Angeles Times, GHSA, Phil Ting Press Release
Latest posts by James Johnson
(see all)