Pedestrian struck by several vehicles in Fatal Crash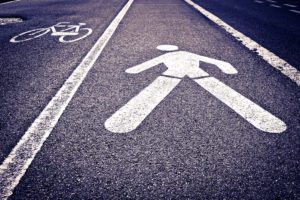 POMONA, Calif. (May 14, 2018) — A 25-year-old pedestrian identified as Jacob Reyes was struck and killed by several vehicles in a hit-and-run collision early Sunday at Hamilton Boulevard and Orange Grove Avenue, according to ABC News.
The Pomona Police Department stated that the victim was struck by one or more vehicles just before 2 a.m. Paramedics responded and rushed the victim to a hospital, but unfortunately he died of his injuries.
The man's friends told ABC News that the victim had left his home to go buy some cigarettes, but never returned.
Police do not know how many vehicles ran over the man and there is little evidence at the scene for them to go by.
---
Those of us at Johnson Attorneys Group offer our condolences to the family of Mr. Jacob Reyes as they cope with this tragedy.
---
In the aftermath of a collision involving a hit-and-run driver, police will be piecing together evidence, searching for surveillance video or dash camera footage, as well as any witnesses who saw what happened in order to try and locate the suspect driver. Under California law, a driver is required to stop and assist a victim who is hurt in a collision and exchange insurance information or call authorities. When a driver flees the scene without stopping, they will likely face felony hit-and-run charges, possibly vehicular manslaughter and or murder charges depending on the circumstances. These are serious charges and every effort will be made to find the person who did this.
Meanwhile, the family of the pedestrian who is killed in this type of collision, may have legal questions about whether or not a wrongful death action is appropriate and what types of financial losses may be recovered in this type of legal claim. Johnson Attorneys Group has been handling these types of cases throughout Southern California for more than a decade. We urge you to contact us to request a free consultation so that we may guide you through the steps and ensure your case is handled professionally and compassionately.  Please call us at 855-703-4186.
James Johnson is passionate about educating the public about the myriad of individuals who are not following the rules of the road.His hope is to bring public awareness in order to change the laws to better protect our communities.
Latest posts by James Johnson (see all)