Man Struck and Killed in Hit-and-run Crash in Oakland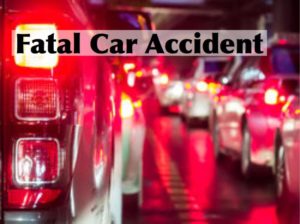 OAKLAND, Calif. (Sept. 16, 2019) — James Brown, 59, was identified as the pedestrian who was struck and killed by a hit-and-run driver at the intersection of Foothill Boulevard and Cole Street in East Oakland
The fatal crash took place early Sunday morning at the Oakland intersection, according to the San Jose Mercury News.
The crash took place about 3 a.m. when the man was located and found unresponsive man lying in the crosswalk. The victim was pronounced dead by paramedics and later identified as James Brown by the coroner. Police investigating the collision believe he was struck by a driver traveling east on Foothill Boulevard.
The incident remains under investigation. Meanwhile, police are heading up the investigation in hopes of locating the suspect. Crime Stoppers of Oakland in conjunction with police are offering up to $10,000 in reward money. Anyone who has information leading to the arrest of the driver may make a claim.
Please contact the police department's traffic investigations unit at 510-777-8570 or Crime Stoppers at 510-777-8572
---
Johnson Attorneys Group does not represent any of the parties mentioned above nor is it our intent to represent any of the parties. If you would like to contribute to this story, please contact us.
James Johnson is passionate about educating the public about the myriad of individuals who are not following the rules of the road.His hope is to bring public awareness in order to change the laws to better protect our communities.
Latest posts by James Johnson (see all)