Suspected DUI Driver Pleads Not Guilty to 2nd Degree Murder Charges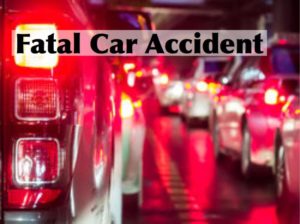 SANTA ANA, Calif. (June 5, 2018) – Elias Juarez, 50, of Temecula and James Sanderson, 35, of San Marcos, have been identified as the two construction workers killed Thursday by a suspected DUI driver on East Santiago Canyon Road, according to the Orange County District Attorney.
On Monday, Hipolito Paez-Vazquez, 30, a repeat DUI offender, plead not guilty to two counts of second-degree murder following his arrest for last week's fatal collision. Paez-Vazquez, who is unlicensed, was found to have a .12 blood-alcohol level in his body, well above the legal limit of .08. Court records show he also failed to appear for his arraignment in the previous 2014 DUI case.
He will be back in the courtroom on June 15 for a pre-trail hearing. That case is pending.
Juarez and Sanderson were struck by Paez about 8:48 p.m. as they were working on East Santiago Canyon Road east of Jamboree Road. They worked for an independent contractor and had their pickup truck parked in a bike lane. Paez reportedly slammed into the back of that truck which struck them.
Paez-Vazquez remained at the scene and was arrested.
Fatal Accident Investigation
Police are investigating this collision to determine fault.  At this time, it is apparent that the suspected DUI driver is to blame for this collision and will be held responsible.
Our prayers go out to those affected by this horrible crash. 
If a negligent driver or another entity is at fault for a collision resulting in injuries to you or a loved one, there may be grounds for a personal injury or wrongful death claim. While this is always a personal decision, for many the financial losses associated with a traffic accident are significant.
If you, or your loved one, have been hurt in a California traffic accident, we urge you to contact Johnson Attorneys Group today and speak with one of our experienced personal injury lawyers to help you. We will bring our expertise to your case and guide you every step of the way. Give our office a call at 855-703-4186 for a free consultation.
Johnson Attorneys Group is a proud, long-time supporter of Mothers Against Drunk Driving (MADD).  
James Johnson is passionate about educating the public about the myriad of individuals who are not following the rules of the road.His hope is to bring public awareness in order to change the laws to better protect our communities.
Latest posts by James Johnson (see all)