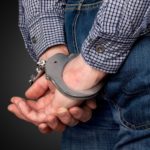 Several Hospitalized After Collision Between Willis and Johnson Street
Visalia, CA (May 28, 2023) – Police arrested 27-year-old Javier Diaz following an injury car accident that occurred on Murray Avenue Saturday evening, May 27.
Your Central Valley News reported Diaz was behind the wheel of a vehicle heading west on Murray. When the car approached the area between Willis and Johnson Street, Diaz rear-ended another vehicle. Our sources described the cars involved in the wreck as a Ford Mustang, and a Tesla.
Rescue teams responded to the location shortly after 11 p.m. When emergency crews arrived, they found both vehicles plowed into a home. Officials added the collision also caused major power outage in central Visalia after the cars hit a power pole.
According to the article published online, multiple occupants in the cars sustained injuries in the crash. Paramedics rendered first aid to the victim, then transported them to Kaweah Delta Medical Center for further treatment. Personal information on the patients remained undisclosed pending confirmation.
DUI Suspect Arrested After Major Car Accident on Murray Avenue in Visalia
Preliminary investigation revealed one driver was intoxicated at the time of the accident. Given that, police arrested and booked Javier Diaz into the Tulare County Jail on suspicion of felony DUI.
Further investigation on the case is ongoing.
Source: Your Central Valley News
---
"The Johnson Attorneys Group does not represent any of the parties mentioned above. Furthermore, the Johnson Attorneys Group also does not intend to represent any of the parties discussed. If you would like to contribute any important information or have any personal concern with this posted article, kindly reach out to us as soon as possible."
Latest posts by Johnson Attorneys Group
(see all)