Riverside Woman Killed in Crash with Stolen Vehicle Pursued by Police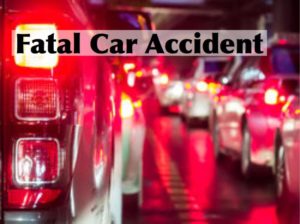 RIVERSIDE COUNTY, Calif. (Sept. 24, 2019) — Jenna Hernan, 26, has been identified as the Riverside woman who died two days after a traffic collision that ended a stolen vehicle police pursuit at Pierson Boulevard and Palm Drive in Desert Hot Springs.
Jenna Hernan suffered major injuries when the suspect in the stolen vehicle collided with hers at the intersection about 12:30 p.m. on Sept. 12th. She was transported to a hospital and died two days later at 12:50 p.m. on Sept. 14 at Desert Regional Medical Center in Palm Springs, according to the Riverside County Coroner.
Police say the pursuit began after they responded to a report about a stolen vehicle near Ocotillo Road and Estrella Avenue. They located the suspect, but the man fled the scene in the stolen car and led them on a chase. At one point, police attempted to box-in the stolen vehicle, however, were unsuccessful. The suspect's vehicle ended up hitting the police vehicle, officials said.
Next, the suspect drove northbound on Palm Drive in the southbound lanes until he came upon the intersection of Palm Drive and Pierson Boulevard. The suspect struck crashed into the vehicle occupied by Hernan as she was traveling east on Pierson Boulevard.
At that point the suspect got out of the vehicle and attempted to flee, but was caught by police. The suspect reportedly had a loaded firearm and suffered moderate injuries in the collision.
---
Johnson Attorneys Group does not represent any of the parties mentioned above nor is it our intent to represent any of the parties. If you would like to contribute to this story, please contact us.
James Johnson is passionate about educating the public about the myriad of individuals who are not following the rules of the road.His hope is to bring public awareness in order to change the laws to better protect our communities.
Latest posts by James Johnson (see all)