4 Hospitalized, Lompac Car Accident on Highway 1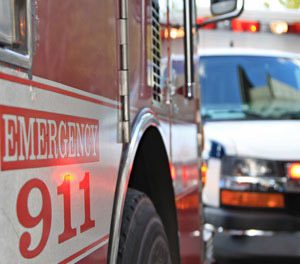 LOMPOC, Calif. (Feb. 11, 2019) — Four people were hurt Sunday night in a head-on collision on Highway 1 near Lompoc, according to the Santa Barbara County Fire Department.
The crash was reported about 8:30 p.m. on Feb. 10th. The drivers of a Dodge pickup truck and a sedan were involved in the crash, prompting a response from the county Fire Department and the Vandenberg Fire Department.
Upon arrival at the scene, paramedics assisted four people who were injured in the crash on Highway 1 at the intersection with Santa Lucia Canyon.
One of the injured people suffered moderate injuries and was transported by an American Medical Response ambulance to Marian Regional Medical Center.
Three others suffered minor injuries and were rushed to Lompoc Valley Medical Center.
The highway was temporarily blocked with debris and causing traffic backup.
The California Highway Patrol's Buellton office is heading up the investigation into the cause of the collision.
California Accident Attorney
---
If you have legal questions following a traffic accident, contact our law firm at 855-703-4186.
James Johnson is passionate about educating the public about the myriad of individuals who are not following the rules of the road.His hope is to bring public awareness in order to change the laws to better protect our communities.
Latest posts by James Johnson (see all)