Every year, during the month of March, the Brain Injury Association of America (BIAA) seeks to raise awareness about head injuries and help prevent Traumatic Brain Injuries.
Brain Injury Awareness Month provides an opportunity to educate everyone from children and teens to adults and seniors about ways to protect ourselves. The objective is also to get those who have experienced a head injury to speak out about their circumstances.
The theme for the 2021 to 2023 campaign is More Than My Brain Injury. People who have suffered a brain injury are encouraged to tell their own stories as well as to change the narrative of their lives. Some have used social media to show their experience and share their progress. Others have written letters to the editors of major media outlets to raise awareness of the lack of funding for many services needed to aid in their recovery.
Indeed, one out of every 60 people or 5.3 million children and adults in the United States has a permanent brain injury-related disability. Also, every nine seconds someone in the U.S. will suffer a brain injury every whether it's a concussion or something far worse such as a Traumatic Brain Injury (TBI).
Also, nearly half of the 2.8 million people who suffer a Traumatic Brain Injury got it from a fall, roughly 17 percent were struck by something or hit something, 13 percent are from motor vehicle collisions and 8.3 percent are from assaults, according to the Brain Injury Association of America. Finally, there are also about 13 percent that result from unknown reasons.
Doctors classify an Acquired Brain Injury as one that is not hereditary, congenital, degenerative, or resulted from birth trauma. Specifically, this brain injury occurs after someone is born and is classified as either traumatic and non-traumatic.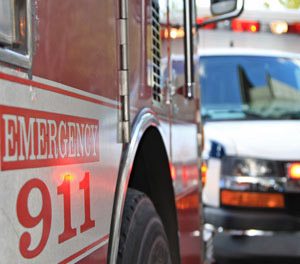 Traumatic Brain Injury is when a person has an alteration in brain function. This is most often caused by an external force or trauma and it can be either closed (or non-penetrating) or open (penetrating). People who participate in sports, recreational activities such as snowboarding, workplace incidents, military, fights, domestic violence or traffic accidents are susceptible to this type of injury.
The three main types of TBI are mild TBI or concussion, moderate TBI and severe TBI. Any sudden hard jolt or hit to the head could cause the brain to bounce back and forth in the skull leading to a concussion or a TBI.
Non-Traumatic Brain Injury, however, results from brain damage due to internal factors. Most common is due to a lack of oxygen, toxin exposure or pressure from a tumor.
Some common symptoms of a brain injury are headaches, dizziness, nausea, ringing in the ears and vision problems, or in the most serious cases, the loss of the ability to communicate or death.
Every brain injury is unique and also living with one can be difficult as many are misdiagnosed and it's an underfunded neurological disease. If you or a loved one has experienced a head injury, make sure you get immediate medical attention and ongoing rehabilitation to ensure the best recovery.
Read more about brain injuries on our website.
Johnson Attorneys Group has been helping our clients recover losses for nearly two decades. We hope this information about brain injury awareness month is timely and helpful. However, if you are seeking answers to questions about a legal issue or would like to speak with an attorney, please contact us as soon as possible. Our law firm is a proud, longtime supporter of Mothers Against Drunk Driving (MADD).
Latest posts by James Johnson
(see all)