Driver Joshua Austin, 20, of Santa Claria, Arrested on DUI Charges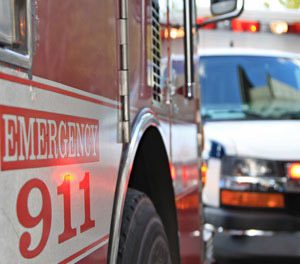 CANYON COUNTRY, Calif. (Feb. 13, 2019) — Meaghan York, 21, of Santa Clarita, has been identified as the driver of a vehicle struck by a suspected drunk driver Monday night at Soledad Canyon and Sand Canyon roads, according to the Los Angeles County Department of Medical Examiner-Coroner.
The collision was reported at 11:24 p.m. on Monday, Feb. 11th and involved a total of three vehicles.
Joshua Austin, 20, of Santa Clarita, was traveling westbound on Soledad Canyon Road in his Ford Ranger pickup truck when he allegedly failed to stop at a red light. Austin's pickup truck collided with the driver's side of the Hyundai Elantra driven by York.
The Los Angeles County Fire Department responded to the scene of the crash and pronounced York dead at the scene. Meanwhile, the driver in the Toyota Prius was taken to a hospital for treatment of minor injuries. Austin was arrested by police on DUI charges.
The crash remains under investigation by the Santa Clarita Valley Sheriff's Station. Preliminary results indicate that speed and DUI were factors in the crash.
Witnesses or anyone with information about the collision may contact Detective Cramer of the SCV Sheriff's Station Traffic Office at 661-255-1121, ext. 5111.
Canyon Country Accident Attorney
---
If you have legal questions following a traffic accident, contact our law firm at 855-703-4186.
James Johnson is passionate about educating the public about the myriad of individuals who are not following the rules of the road.His hope is to bring public awareness in order to change the laws to better protect our communities.
Latest posts by James Johnson (see all)