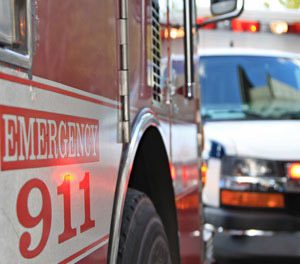 4 Hurt in Highway 33 Crash in McKittrick
KERN COUNTY, Calif. (February 13, 2019) – Four people suffered minor to major injuries in a two-vehicle crash on Highway 33, just north of Lokern Road in McKittrick, according to the California Highway Patrol.
The crash took place about 4:40 p.m. on Monday afternoon when a driver in a 2005 Ford Escape attempted to make an unsafe pass of a line of vehicles on Highway 33. Daniel Sanchez Calletano, 20, of Maricop, was driving at excessive speed when he moved from the southbound side of the highway into the northbound lanes. He attempted to avoid hitting another vehicle head-on and veered to the left, but lost control of his vehicle. He struck one of the vehicles he was trying to pass, a 2001 Honda Accord driven by Carlos Salazar Gonzalez, 27, of Santa Maria.
The impact caused the Honda Accord to spin out of control and ended up in a ditch. Fortunately, Gonzalez was not hurt in the crash.
Meanwhile, Calletano and one of his four passengers in the Ford Escape, Naida Lopez Primo, 23 of Maricopa, were critically injured in the crash. Paramedics responded and the pair were airlifted to Kern Medical for treatment of major injuries. Two other passengers in the Ford, Pedro Roque, 53, and Daniel Ventura, 25, both from Taft, were taken by ground ambulance to Kern Medical for minor injuries.
Police say the speed limit at this location was 55 mph and that Calletano was going about 65 mph.
Kern County Accident Attorney
---
If you have legal questions following a traffic accident, contact our law firm at 855-703-4186.
James Johnson is passionate about educating the public about the myriad of individuals who are not following the rules of the road.His hope is to bring public awareness in order to change the laws to better protect our communities.
Latest posts by James Johnson (see all)