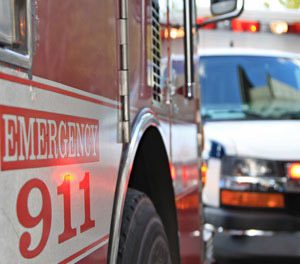 Pedestrian Hit in Crash at Larkin Road
OROVILLE, Calif. (Feb. 14, 2019)  — Several people were injured Thursday morning after two separate collisions in the area of Larkin Road and Almond Avenue.
The initial solo-vehicle crash took place about 6:50 a.m. and prompted a response by the Oroville California Highway Patrol.
The crash was set off when a Ford Focus hydroplaned and ended up in an orchard on the flooded side of Larkin Road. The driver of a Jeep stopped and attempted to pull the Ford Focus out of the water, but then a Hyundai speeding around the corner, hydroplaned and hit the Jeep. The Hyundai also struck a pedestrian who was at the scene, possibly one of the drivers who got out of their vehicle.
Police closed down Larkin Road to clear the scene.  At least one person was taken to a hospital for treatment of major injuries, but there were no further details.
The crash remains under investigation.
Oroville Accident Attorney
---
If you have legal questions following a traffic accident, contact our law firm at 855-703-4186.
James Johnson is passionate about educating the public about the myriad of individuals who are not following the rules of the road.His hope is to bring public awareness in order to change the laws to better protect our communities.
Latest posts by James Johnson (see all)