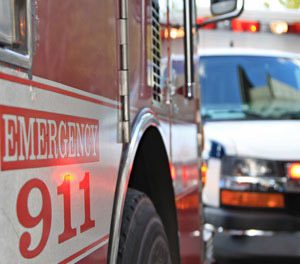 Pedestrian Killed at Riverside Intersection
RIVERSIDE, Calif. (Dec. 21, 2018) – A pedestrian was struck by a grey Toyota in a fatal crash Thursday night at Cajalco Road and Clark Street.
The crash took place about 9:25 p.m. The  person was found in the roadway following the crash and the vehicle was stopped and had windshield damage on its driver side and front left bumper.
Related: OnSceneTV footage of accident scene. 
The victim died of their injuries at the scene. Meanwhile, the driver was questioned by investigators about what happened. It's unknown whether or not charges will be filed against the driver or not at this time.
Riverside Accident Investigation
Police are investigating the cause of this collision and liability.  Pedestrians always have the right-of-way in the roadway and drivers are required to yield to them, but there are times when a driver is unable to avoid a collision. If a driver is distracted or under the influence of alcohol or drugs, a criminal charge could be filed against them. Also, if any traffic laws were violated by either party this could help police determine fault.
Those of us at Johnson Attorneys Group extend our condolences to the family of the person who died. 
If you are seeking legal advice following a traffic accident, contact our attorney to request a free consultation at 855-703-4186.
James Johnson is passionate about educating the public about the myriad of individuals who are not following the rules of the road.His hope is to bring public awareness in order to change the laws to better protect our communities.
Latest posts by James Johnson (see all)