Man Killed in Crash on 605 Freeway Off-ramp in Irwindale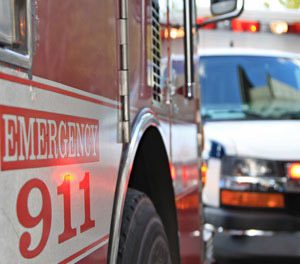 IRWINDALE, Calif. (Feb. 13, 2019) – Rogelio Gallegos, 43, of Hesperia, was killed in a multi-vehicle crash involving a FedEx box truck on an off-ramp from the northbound San Gabriel River (605) Freeway in Irwindale.
The crash was reported about 5 p.m. Tuesday at Los Angeles Street, according to the California Highway Patrol. Gallegos died of his injuries at the scene of the collision, the coroner's office reported. Gallegos was driving a 1999 International 47000 semi-tractor trailer truck that overturned when a car changed lanes in front of it and crashed into the right side of the truck.
The impact caused the truck to overturn and collided with another car before the truck crashed into a concrete curb on the east edge of the off-ramp and a wood and metal guardrail, the CHP reported.
The drivers of the two cars, a 47-year-old Rancho Cucamonga man and a 25-year-old Monterey Park man, were not hurt.
The circumstances of the crash were under investigation.
Los Angeles County Accident Attorney
---
If you have legal questions following a traffic accident, contact our law firm at 855-703-4186.
James Johnson is passionate about educating the public about the myriad of individuals who are not following the rules of the road.His hope is to bring public awareness in order to change the laws to better protect our communities.
Latest posts by James Johnson (see all)