2 Injured in Santa Rosa 4-Vehicle Crash on Highway 12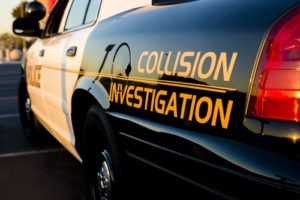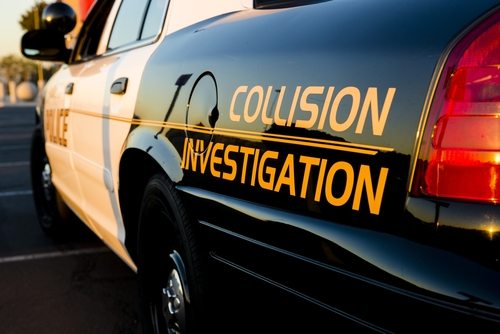 SANTA ROSA, Calif. (Feb. 15, 2019) — A child and an adult suffered minor injuries Friday morning in a 4-vehicle collision on Highway 12.
The crash took place about 8:16 a.m. near US Highway 101. The crash involved four vehicles, including a white Honda Accord and a black Mercedes that both with major front-end damage. A white Toyota SUV and a small blue Nissan were also involved. Three of the vehicles were stopped in the center divider and one was pulled over on the right shoulder after the crash. Paramedics responded to help the two injured people, but the CHP report does not state whether or not anyone was hospitalized.
The crash remains under investigation to determine liability.
Santa Rosa Accident Attorney
If you have legal questions following a traffic accident, contact our law firm at 855-703-4186
CHP 911 DISPATCH REPORT
Incident: 00611 Type: Trfc Collision-1141 Enrt Location: Sr12 W / Sr12 W Us101 N Con Loc Desc: WB 12 JEO 101 ONR Lat/Lon: 38.431200 -122.710473
Detail Information
8:49 AM 15 [35] 1039 ACE TO 1022 [Shared]
8:48 AM 14 [34] 1039 3A C#31751 YARBROUGH BROS // BLK MERZ [Shared]
8:44 AM 13 [32] [Rotation Request Comment] 1039 Performance Towing – SRO 707-542-5223 [Shared]
8:43 AM 12 [31] [FSP] has closed their incident [190215GGFSP00055]
8:42 AM 11 [30] 1185 / WHI HOND ACC MAJ FE DMG [Shared]
8:29 AM 10 [27] [Rotation Request Comment] 1039 ACE Towing ON EXP 707.547.2364 [Shared]
8:27 AM 9 [26] A17-060 1185 EXP BLK MERZ MAJ FE DMG / #3 LN [Shared]
8:21 AM 8 [14] [Notification] [CHP]-CORR FOR VEHS // LHS VEHS WHI HONDA, WHI TOYT SUV, SMALLER BLU COMPACT — BLU NISSAN TO RHS [Shared]
8:20 AM 7 [11] 1039 REDCOM 1141 [Shared]
8:18 AM 6 [6] WHI HONDA TOYT BLU NISSAN BLU COMPACT // TO LHS — BLU NISSAN TO RHS
8:17 AM 5 [5] ROADWAY NOW OPEN // 3 VEHS TO LHS
8:17 AM 4 [4] ADV 2 MINOR INJS // 1 IS A CHILD
8:16 AM 3 [3] CAL TRANS IF MOVING VEHS OO ROADWAY
8:16 AM 2 [2] BLOCKING #1
8:16 AM 1 [1] NOW ADV 4 VEHS 3 AT CD 1 TO RHS
Unit Information
8:20 AM 6 Unit Assigned
James Johnson is passionate about educating the public about the myriad of individuals who are not following the rules of the road.His hope is to bring public awareness in order to change the laws to better protect our communities.
Latest posts by James Johnson (see all)