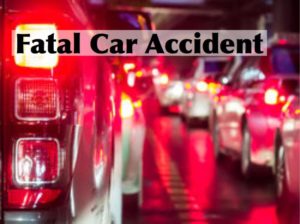 2 Brothers, Friend Killed in Crash on Golden State Boulevard in Turlock
TURLOCK, Calif. (Dec. 5, 2018) — Three young men died in a solo-vehicle collision Sunday in the 400 block of North Golden State Boulevard, according to Recordnet.com.
They have been identified as brothers Sean Acosta, 20, and Kurtis Acosta, 19, and their friend, Angel Munoz, 19.  All three young men are from Stockton, California.
The crash took place about 2:30 a.m. on Dec. 2, 2018, near the Greer Road intersection. The driver of the vehicle was heading southbound when he veered off the roadway, struck a tree next to the sidewalk and hit a light pole.
One of the victims was ejected out of the vehicle and onto property occupied by 10 Minute Lube 'N Oil, just south of Prime Shine.
The three young Stockton men had been at a party with friends, but had left to go to a store and never returned, friends told Recordnet.com.
There are two Go Fund Me pages established to support the families of Angel Munoz and the Acosta brothers. 
Turlock Police Department officials are heading up the investigation. At this time, it's unknown whether or not alcohol or drugs were factors.
Police closed down the intersection to investigate.
Witnesses or anyone with information about the crash are asked to call Officer Greg Roton at 209-668-6536 or contact the department's tip line at 209-668-5550, ext. 6780, or tpdtipline@turlock.ca.us.
Our condolences go out to the families of these young men as they cope with this tragedy. 
James Johnson is passionate about educating the public about the myriad of individuals who are not following the rules of the road.His hope is to bring public awareness in order to change the laws to better protect our communities.
Latest posts by James Johnson (see all)