Fatal Crash on El Centro Boulevard (SR-70) in Rio Oso, Sutter County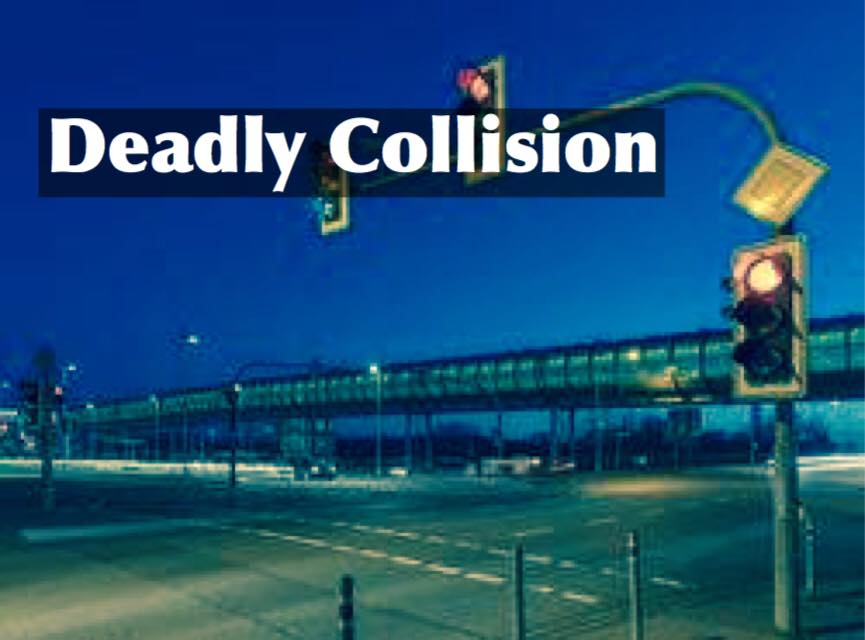 RIO OSO, Calif. (August 31, 2018) — A fatal head-on collision was reported Friday morning on state Route 70 (El Centro Boulevard) at Kempton Road, according to the California Highway Patrol.
The crash was reported at 12:34 p.m. between a red Honda Civic sedan and a green Honda Civic. The vehicles were blocking the roadway. The person who called 911 to report the crash was attempting to get people out of a vehicle after the crash.
At least one person died in the collision and others may have been injured, but the CHP report did not specify.
Sutter County Crash Investigation
A full investigation into what caused this collision is underway.
We extend our heartfelt condolences to the family of the person who died and  our prayers for a full recovery to those injured. 
It's unknown what led to this car accident, but police are piecing together the evidence and statements from those involved to determine fault.
If you have a legal question and would like to speak with an attorney, call us at 855-703-4186 to request a free consultation.
Johnson Attorneys Group is a proud, long-time supporter of Mothers Against Drunk Driving (MADD)
ORIGINAL CHP DISPATCH REPORT
incident: 00104 Type: Fatality Location: SR70 W / Kempton Rd Loc Desc: NB JSO Lat/Lon: 38.953730 -121.543565
Detail Information
1:04 PM 18 [54] [Rotation Request Comment] #2 // ROTATION // WAP TOWING 530-743-9203
1:04 PM 17 [53] [Notification] [CHP]-CT ETA IS 30 TO 40 MIN [Shared]
1:04 PM 16 [51] [Notification] [CHP]-NEG CMS AT LOCATION LN 39 ONLY FOG SIGNS, ACTV CMS IN SAC CO 5/ DEL PASO [Shared]
1:03 PM 15 [50] [Rotation Request Comment] #1 // EVIDENCE TOW // RANDY'S TOW 530-870-8855
12:58 PM 14 [39] 43-S1 NOTIFY ENTAC #1 NB LN JSO KEMPTON ACTIVATE CMS SIGN NB 99 SO 70 SPLIT
12:56 PM 13 [36] 1039 CT VIA TASK LINE 32
12:55 PM 12 [35] A43-007 NB INQ IF BREAK NEEDED 43-2 NEG ON BREAK TRAFFIC IS MOVING SLOW
12:53 PM 11 [32] A43-002 #1 NB LN 1125 JSO KEMPTON
12:48 PM 10 [28] 43-S1 INITIAL CHIEFS NOTIFICATION ETA 8 MIN
12:47 PM 9 [27] ONE PARTY STILL IN VEH ATTEMPTING TO GET OUT
12:47 PM 8 [25] [Notification] [CHP]-PER SCSO FIRE IS 97 CLOSER TO KEMPTON ROAD [Shared]
12:36 PM 7 [7] RP WAS ATTMEPTING TO GET PARTIES OO A VEH
12:35 PM 6 [8] [Appended, 12:37:34] [1] HEAD ON TC
12:35 PM 5 [2] RED HONDA CIV VS GRN CIV
12:34 PM 4 [1] 2 VEH TC
12:34 PM 3 [17] [Appended, 12:43:32] [3] VEHS 1125 / BUT PASSABLE
12:34 PM 2 [16] [Appended, 12:43:32] [2] RED SED VS UNKN
12:34 PM 1 [15] [Appended, 12:43:32] [1] HEAD ON TC
Unit Information
12:36 PM 27 Unit Assigned
James Johnson is passionate about educating the public about the myriad of individuals who are not following the rules of the road.His hope is to bring public awareness in order to change the laws to better protect our communities.
Latest posts by James Johnson (see all)