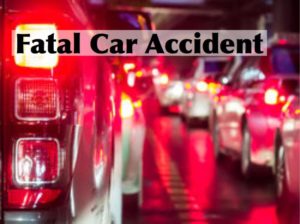 Tabia Watson, Yannis Alekos Floros Killed in Jamul Crash
SAN DIEGO COUNTY, Calif. (Jan. 3, 2019) —  Yannis Alekos Floros, 21, and his passenger, Tabia Watson, 20, both died in a two-vehicle collision on Campo Road, according to the San Diego Medical Examiner.
The crash took place about 11:27 p.m. on Dec. 31, 2018. Floros was driving eastbound on Campo Road when he reportedly lost control of the vehicle, spun sideways and veered into oncoming traffic where the vehicle was struck by an SUV at Lyons Valley Road. The SUV struck the passenger side door of the vehicle where Watson was seated.
Firefighters and paramedics responded and found both Floros and Watson unresponsive. They performed life saving measures, however, Watson died at the scene at 11:40 p.m. and Floros was taken to a trauma center where he later died at 12:37 a.m. on Jan. 1.
The report did not indicate whether anyone else was hurt in the collision.
Those of us at Johnson Attorneys Group offer our condolences to the families of the two young people who died in this horrible crash. 
Latest posts by James Johnson
(see all)