2 Hospitalized Taft Car Accident on Highway 119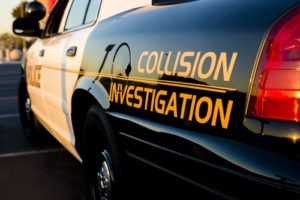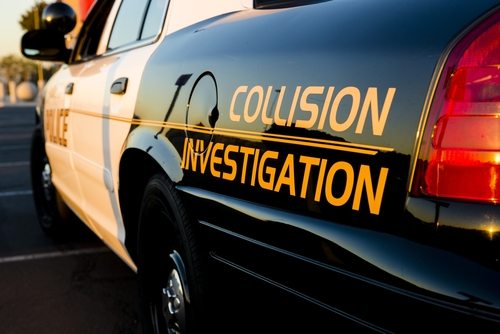 TAFT, Calif. (Feb. 6, 2019) — Two people were hospitalized with moderate injuries following a collision Tuesday night on Highway 119 and Dustin Acres Road, according to the California Highway Patrol.
The crash was reported at 6:23 p.m. between a red Toyota Corolla and a grey sedan. The vehicles and responding fire trucks were completely blocking the roadway after the crash. One person from each vehicle suffered moderate injuries and were transported to Kern Medical Center for treatment.
Both vehicles were towed from the scene.
The crash remains under investigation to determine fault.
Imperial County Accident Attorney
---
If you have legal questions following a traffic accident, contact our law firm at 855-703-4186.

CHP 911 TRAFFIC REPORT
---
Incident: 00233 Type: Trfc Collision-Major Inj Location: Sr119 / Dustin Acres Rd Loc Desc: WB Lat/Lon: 35.217156 -119.394030
Detail Information
7:58 PM 12 [40] KERN MEDICAL FOR MODERATE INJURIES
7:52 PM 11 [38] [Notification] [CHP]-Problem changed from 1179-Trfc Collision-1141 Enrt to 1180-Trfc Collision-Major Inj by CHP [Shared]
7:02 PM 10 [26] B117-506B RDWY CLR
6:56 PM 9 [25] [Rotation Request Comment] 1039 PRECISION TOWING 763-4420 FOR 2 VEHS
6:55 PM 8 [24] B117-081B 1 FOR 2 VEHS
6:55 PM 7 [23] B117-506B 1 PTY IN EACH VEH BOTH TO KM FOR MOD
6:48 PM 6 [20] B117-506B MOD INJURIES
6:44 PM 5 [19] B117-506B INVL VEHS AND FIRE COMPLETELY BLKG 119
6:25 PM 4 [15] FIRE JUST WENT 1097
6:24 PM 3 [6] 1039 ECC
6:23 PM 2 [3] 1125
6:23 PM 1 [2] RED TOYT COA VS GRY SD
Unit Information
6:24 PM 11 Unit Assigned
6:24 PM 10 Unit Enroute
James Johnson is passionate about educating the public about the myriad of individuals who are not following the rules of the road.His hope is to bring public awareness in order to change the laws to better protect our communities.
Latest posts by James Johnson (see all)