Boy, 16, Killed, 2 Teens Injured in Solo Novato Crash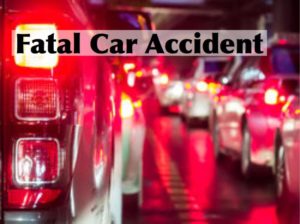 NOVATO, Calif. (Sept. 16, 2019) — A 16-year-old boy died, two other teenage boys were injured Sunday when a car crashed into a retaining wall, police said.
The driver of the vehicle died and his two 16-year-old passengers were transported to a hospital to be treated for undisclosed injuries.
The crash took place about 1 p.m. on Simmons Lane between central Novato and San Marin Drive. Police believe the driver of the car was speeding northbound when they lost control after passing another motorist.
The teenager's car caught on fire after it crashed into a wall outside a home in the 1100 block of Simmons Lane. There were no other vehicles involved in the collision.
Witnesses pulled the two passengers from the wreckage, but the driver was pronounced dead at the scene.
An investigation into the Simmons Lane crash took about six hours at the scene.
---
Johnson Attorneys Group does not represent any of the parties mentioned above nor is it our intent to represent any of the parties. If you would like to contribute to this story, please contact us.
James Johnson is passionate about educating the public about the myriad of individuals who are not following the rules of the road.His hope is to bring public awareness in order to change the laws to better protect our communities.
Latest posts by James Johnson (see all)