Cell Phones – Top Distraction for Motorists
The simple act of not picking up a cell phone while driving can save a life, but motorists addicted to the technology continue to take calls, text and fiddle with their phones while behind the wheel.
Meanwhile, the number of traffoc fatalities throughout U.S. highways rose to 46,000 in 2022, according to the National Safety Council. That's an increase of 22 percent over pre-pandemic losses in 2019.
Indeed, it's important to understand that while cell phones are a huge part of distracted driving, it's also any act that takes a driver's eyes off the road and it is inherently dangerous.
Three years ago in 2020, some 3,142 or less than 10 percent of the 38,824 U.S. highway deaths were confirmed to be from distracted driving, according to the National Highway Traffic Safety Administration (NHTSA). Also, there were 324,652 injuries from distracted driving collisions. These numbers, however, only reflect the number of cases proven to be the result of distracted driving. Sadly, the actual number goes far deeper and remains unproven in part because police can't prove a person was on their phone and drivers who survive don't admit it.
The federal safety agency head's up the national effort every April to save lives by encouraging drivers to stop this dangerous behavior.
Distracted Driving Impacts Everyone
Most of us know someone who was hurt and or killed in a traffic accident at some point in our lives. It's a hard reality that innocent people too often pay the price of someone else's actions.
"I can't imagine any call or text being so important that it's worth risking a collision," said Attorney James Johnson, founder of Johnson Attorneys Group. "Also, most crashes are no accident — they are preventable. Drivers make a decision to drive drunk, distracted or tired and they need to be held accountable."
The California personal injury lawyer has seen firsthand the impact of dangerous distracted driving has on his own clients.
"The families of those who died in a crash due to a distracted driver carry the weight of the loss for the rest of their lives," he said. "The decision to pick up a phone and take one's eyes off the road should never be an option."
However, it's not just fatal crashes that are impactful, but injury crashes too-often result in life-altering injuries such as fractures, loss of limbs, traumatic brain injuries, burns and lasting scars.
Every year, there are national campaigns to remind drivers about the facts, get them involved, and make America's roads safer. A NHTSA report provides facts that support how dangerous distracted driving can be.
Distracted Driving Statistics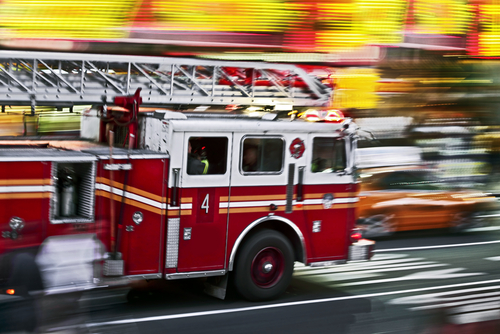 In 2021, the CHP issued more than 55,800 citations for distracted driving.
That same year driver inattention resulted in over 13,000 crashes, according to preliminary data compiled in the Statewide Integrated Traffic Records System.
At least 56 distracted drivers were involved in fatal crashes and nearly 6,300 other distracted drivers were involved in injury crashes throughout California.
A 2022 survey by Travelers insurance company found that one in five people admitted they shopped online while driving, 27 percent check or updated their social media accounts and 56 percent read a text or email.
Distracted Driving and Teens
During Distracted Driving Awareness Month, there is an emphasis on educating teenagers about the dangers of distracted driving. Indeed, car crashes are the number one killer of teenagers and therefore it's necessary that they know how to drive safe.
The California Teen Safe Driving week takes place from April 4th to 10th as part of the monthlong traffic safety campaign.
As the newest drivers on the road, teens need to know the risks and dangers of reckless and distracted driving.
The California Highway Patrol, California Office of Traffic Safety and Impact Teen Drivers will work together to educate drivers, enforce laws and raise awareness about distracted driving and its dangers.
California Distracted Driving Laws
In California, you cannot use a cell phone or similar electronic communication device while holding it in your hand. You can only use it in a hands-free manner, such as speaker phone or voice commands, but never while holding it. Any driver under the age of 18 is prohibited from using a cell phone for any reason.
---
Johnson Attorneys Group has been helping deserving clients throughout the state of California for nearly two decades. Our practice is dedicated to helping injured people recover their losses and make them whole again. If you have legal questions, please contact us as soon as possible.  Our law firm is a proud, longtime supporter of Mothers Against Drunk Driving (MADD).
Latest posts by James Johnson
(see all)