It's natural to panic if you are involved in a traffic accident.
Indeed, the aftermath of a collision can be scary, especially if there is significant damage or there are injured people.
Making the decision to flee the scene without stopping to help the victim, however, is a big mistake.  The consequences include jail or prison time, fines, loss of your driver's license and a civil lawsuit. Not to mention it's morally wrong to leave an injured person without stopping to help them. On the other hand, it's important to know that most collisions do not result in criminal actions against the driver and the worst that may happen is your insurance premiums could increase.
The reasons people flee vary, but typically it's one of the following: fear of being arrested, drunk or drugged driving, criminal history, stolen vehicle or the act was intentional. Certainly if you are breaking the law and you cause a collision, there are going to be penalties for that behavior. Why make it worse, however, by fleeing the scene. Many suspects are caught and they face additional charges for hit-and-run.
Most Hit-and-run Crashes Involve Pedestrians
The majority of the nearly 700,000 hit-and-run crashes each year in the Untied States or 65 percent of all cases involve a pedestrian or bicyclist, according to the AAA Foundation for Traffic Safety.  Additionally, roughly 20 percent of all pedestrian deaths were hit-and-run crashes over the past 10 years, AAA reported.
In fact, every minute, more than one hit-and-run crash takes place somewhere in the Unites States, according to new research from the AAA Foundation. These hit-and-run collisions accounted for 2,049 deaths in 2016 across the country, up 60 percent since 2009. That includes 337 of those hit-and-run deaths right here in California.  The number of hit-and-run crashes involving a death is certainly on the rise with an average 7.2 percent increase every year since 2009,
The states with the highest rate of hit-and-run crashes per capita are New Mexico, Louisiana and Florida, meanwhile, New Hampshire, Maine and Minnesota have the lowest rates.
What to do if you were a victim of a hit-and-run crash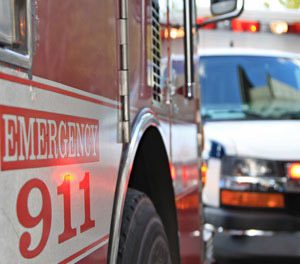 If you were injured in a hit-and-run collision there are some basic steps you should take. First, you will want to seek medical care for your injuries and report the crime to authorities immediately.
It's important that you try to remember details about what happened including a description of the motorist and their vehicle. Keep a journal with details about what happened as well as all the injuries you suffered. There may be witnesses who saw what happened at the scene so you should get their information such as name, telephone number and what they saw.
Sometimes, a victim is unable to help themselves if they are badly injured or if the hit-and-run was a fatality. In these cases, there are ways for police to piece together evidence left at the scene to find out what make and model vehicle they were driving and there may be nearby video surveillance that can help with identification of the suspect or their vehicle.
Most people don't realize that if the driver is never found, that their own uninsured or under insured motorist insurance coverage may cover their financial losses up to the limits of your policy.
It's important that you speak with an attorney and your insurance company about what your options may be.
For legal questions about hit-and-run collisions in California, contact Johnson Attorneys Group at 800-235-6801 to request a free, no-obligation consultation.
James Johnson is passionate about educating the public about the myriad of individuals who are not following the rules of the road.His hope is to bring public awareness in order to change the laws to better protect our communities.
Latest posts by James Johnson (see all)