California Personal Injury Attorney Shines Light on Typical Mistakes
Most people are involved in some sort of fender bender at some time in their lives.
You exchange information with the other driver, call your insurance company to report significant damage and the whichever driver who is at fault foots the bill. Easy right? Sometimes it can be easy. It depends on the circumstances and the people involved.
It's not that easy, however, if there are significant injuries involved. Certainly, minor scrapes, cuts or bruises are going to heal on their own, but lacerations that require stitches, road rash or deep bruising is going to result in medical care, time off work and recovery time. Permanent injuries can leave you with a lifetime of pain or a disability.
If your injuries require a visit to the doctor or an ambulance ride, it's most likely you have a potential personal injury claim and that's when you'll want to get some legal advice to help you recover the significant costs you are going to be dealing with.
Just the ambulance ride alone is likely to set you back $589 or more and if you are airlifted by helicopter you are looking at $15,000 to $25,000, according to the National Association of Insurance Commissioners (NAIC). Also, what if you need plastic surgery or expensive dental work? Even the smallest plastic surgery or dental work can cost thousands of dollars and if you settled for too little you'll be living with the scars or paying to fix them yourself.
Costly mistakes people make after an accident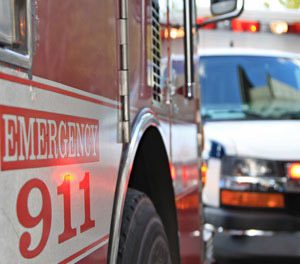 You may not realize it now, but that whiplash may give you chronic neck pain and if you settle for peanuts it will be you paying for future medical costs. It's difficult to know whether or not you are going to have ongoing problems after a traffic accident so it's important that you seek out qualified medical professionals and the guidance of an experienced personal injury attorney. If you settle too soon, you may not know that your injuries are going to continue to affect you later on. It's advisable that you wait until you are fully recovered before a settlement is made.
Who is really to blame for your accident?
Do you really know who all the potential defendants are in your case? Many people don't realize that the driver who hit them was working at the time of the crash and that their employer is also on the hook for your injuries and losses. It may also not be apparent that your crash was the result of a dangerous road condition or intersection? If that were the case, the city or county who designed or maintains it can be held responsible.
The other driver may try to blame you for the accident even though it was their fault. Are you prepared to fight them and their insurance company or will you cave and assume it was your fault because you don't know the law and got duped into agreeing with them.
Some cases will be pretty easy to determine fault, but others may require some investigation by police and witnesses statements and video surveillance or dashboard cameras may be required to prove which driver was responsible.
As you can see, if you were badly hurt in a crash the stakes are high and the risk of screwing things up is real.
So how do people screw up their personal injury cases?
Here are just a few of the ways you can weaken or ruin your personal injury claim:
Delaying medical treatment beyond 24 hours
Failing to follow up with doctor visits or not getting necessary treatments
Not keeping a daily diary of your injuries and recovery
Speaking to insurance companies
Admitting fault
Not filing a government claim within six months of the accident
Failing to identify all potential defendants who are responsible for your accident (employer, business, government, etc.)
Going back to work before you are healed
Failing to request a free personal injury consultation.
Johnson Attorneys Group is a California law firm that has been serving clients for more than a decade. We offer a free consultation to all prospective clients and there is no obligation to hire us. We hope that you won't make a mistake that will cost you money or prevent you from getting the care you deserve. Call us now at 800-235-6801.
Latest posts by James Johnson
(see all)