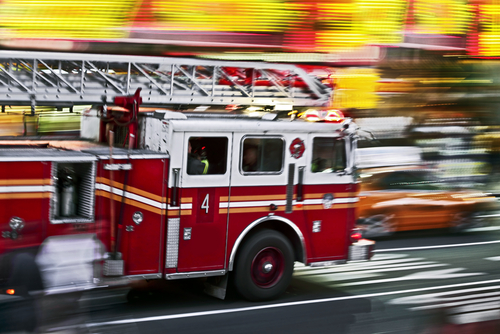 (UPDATED) If you survived this year's Fourth of July holiday with no more than a sunburn or a hangover, count yourself among the lucky ones.
Indeed, more than five dozen people lost their lives and hundreds were injured over the Fourth of July weekend throughout California.
It is troubling to know that nearly half of the people riding in vehicles that crashed were not wearing a seat belt, the CHP reports.
The 68 deaths and the bulk of the injuries resulted from traffic collisions, however, there were also some serious injuries involving fireworks, according to CHP reports and local news reports. In one case, a Los Angeles man in his 20s lost a part of his right hand while lighting fireworks around 11:25 p.m. on Tuesday, July 4th in the Koreatown area.
Meanwhile, most of the deadly crashes were mostly the result of drunk or drugged driving, speeding vehicles and distractions. Police arrested 1,224 drivers for DUI and issued 9,700 citations for speeding, the CHP said. One of the arrests was for a Camp Pendleton Marine after a crash that killed a 12-year-old boy.
Just in Bakersfield, CHP officers arrested 23 people on suspicion of drunken driving over the holiday weekend.
Sadly, some of the incidents involved hit-and-run motorists. These most often involved a pedestrian such as one in Wilmington involving a man lighting fireworks in the street.
This year's Independence Day holiday spanned from Friday, June 30th to Tuesday, July 4th, according to the California Highway Patrol. The CHP defines this as its maximum enforcement period.
Despite the Independence Day tragedies, CHP officers likely prevented others with arrests of 998 drivers on DUI charges over the 78-hour period.
Independence Day's Deadly Toll in California
FRIDAY
Barry McClain, 70, of Courtland, died in a crash Friday, June 30th on Highway 160 while attempting to avoid a head-on crash with a suspected DUI driver, according to the California Highway Patrol.
SATURDAY
A suspected drunken driver rear-ended an Oceanside woman's car on State Route 78 in Vista. Both vehicles crashed into a wall and her vehicle overturned. She suffered fatal injuries and a 22-year-old man was arrested after the July 1st collision.
SUNDAY
On July 2nd, a suspected DUI driver clipped a tow truck on the Chino Valley (71) Freeway in Pomona, causing the truck to cross the median and crash head-on into another motorist who died. The same day in Homeland, a driver allegedly speeding on Highway 74 struck and killed a man.
MONDAY
In Los Angeles County, a hit-and-run driver struck down a 36-year-old father of three who was lighting fireworks Monday, July 3rd on Fries Avenue in Wilmington. Another pedestrian died the same day in a crash on the Interstate 5 Freeway in Sacramento.
TUESDAY
On July 4th, a Camp Pendleton Marine was arrested on DUI and gross vehicular manslaughter after he allegedly crashed into a car on Surfrider Way in Oceanside and killed a 12-year-old boy.
A man and woman riding together on a motorcycle were struck and killed by a vehicle at a Fresno intersection at Chestnut and Clinton avenues.
---
Johnson Attorneys Group does not represent any of the parties mentioned above. Furthermore, Johnson Attorneys Group hopes this news information is timely and helpful. Additionally, if you would like to contribute any information, add a GoFundMe page or have legal questions, please contact us at 1-800-235-6801 as soon as possible. Our law firm is a proud, longtime supporter of Mothers Against Drunk Driving (MADD).
SOURCE: CHP
Latest posts by James Johnson
(see all)